Highest Grade
Hikari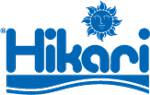 Kamihata Fish Industries, maker of Hikari aquatic diets, calls upon over 133 years of ornamental fish-breeding experience to bring you the food fish prefer—Hikari!

Keep your koi and other pond inhabitants looking their best with our champion-grade diets!
Kenzen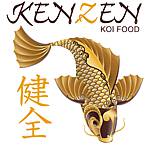 Kenzen Koi Foods are modeled after natural nutritional profiles. These no filler diets are loaded with highly digestible ingredients like Herring Meal, Menhaden Fish Meal, Starch from Potato, and special micro nutrition. Kenzen is the perfect balance of energy to fuel metabolism and protein to optimize growth.
Click here for more information about Kenzen Koi products
We offer FREE SHIPPING on all Kenzen Koi Food Products
No products are currently available in this category.
Service Area: Madison,
Middleton,

Watertown,

Watertown,

Mount Horeb,

Janesville,

Fort Atkinson,

Milton,

Columbus,

Cottage Grove,

Verona,

and surrounding WI communities.